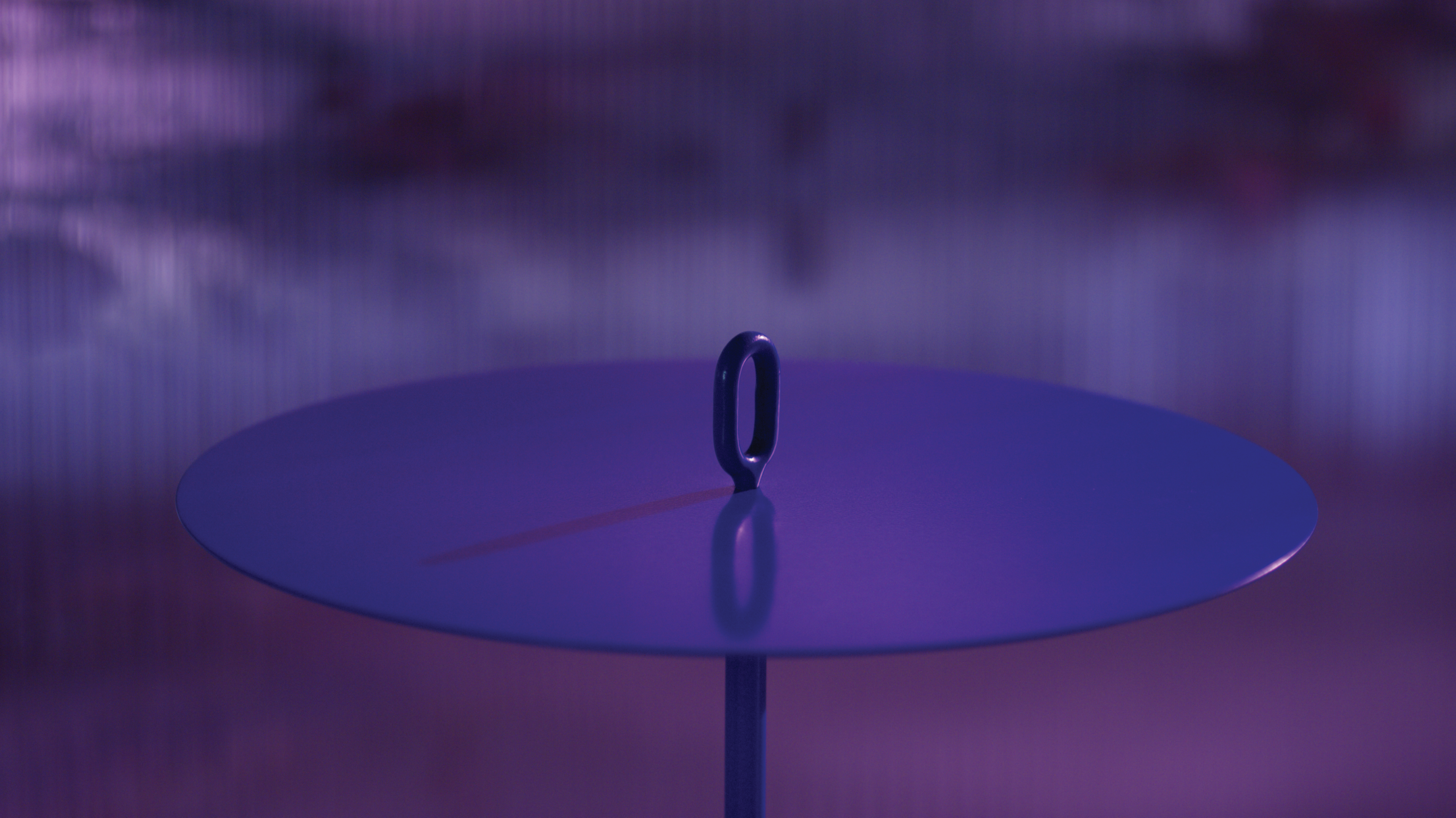 Umbertino.
reading
table
# 10.
SMALL ROUND TABLE
WITH LOOP
size
D 44,3 cm
H 51 cm
H 45 cm to the tabletop
ENG / ITA
Steel pedestal shaft and loop, aluminium top.
Signal blue powder coating. The loop on the top
makes it easy to move the table,
even with objects resting on it.

Colour: signal blue.
Other sample colours available on request.