Collection
Vendemmiaio

The French Revolution brought a change capable of affecting every aspect of life.
The Ancien Régime was setting, shaken between unavoidable changes
and dramatic intemperances.

A new world was projected on the nascent century,
blossomed out during the Age of Enlightenment with its innovative discoveries,
the achievements in the field of law, the unprecedented social solutions
and the evolution of custom.

A complete metamorphosis of the interpretation of the world.
New names were given to the months and seasons,
for each name a relevance with the peculiar features of the month itself.

"Vendèmmiaire" is October, month of the grape harvest,
the Autumn that brood the harvest underneath the fallen leaves.

Autumn, from Latin augere which means to increase, replenish, expand,
so also Errante is enriched with a new collection,
Vendemmiaio, full of sprouts for next spring.
---
Torax.
chair


# 020.
FOLDED STEEL
SHEET CHAIR
size


L 45 cm
W 43 cm
H 89 cm
A substantial chair, a chair with a slender and temporary appearance,
which instead turns to be willful and durable over time.

Made in the same way as an Origami simply folding steel sheets.
It embodies the concept and the immaterial spirit of a chair,
proving to be among other things, comfortable and welcoming.

Little design expedients managed to make it strong in its function.
Powder coated with pearl beige finish.
---
Il Cugino.
coffee table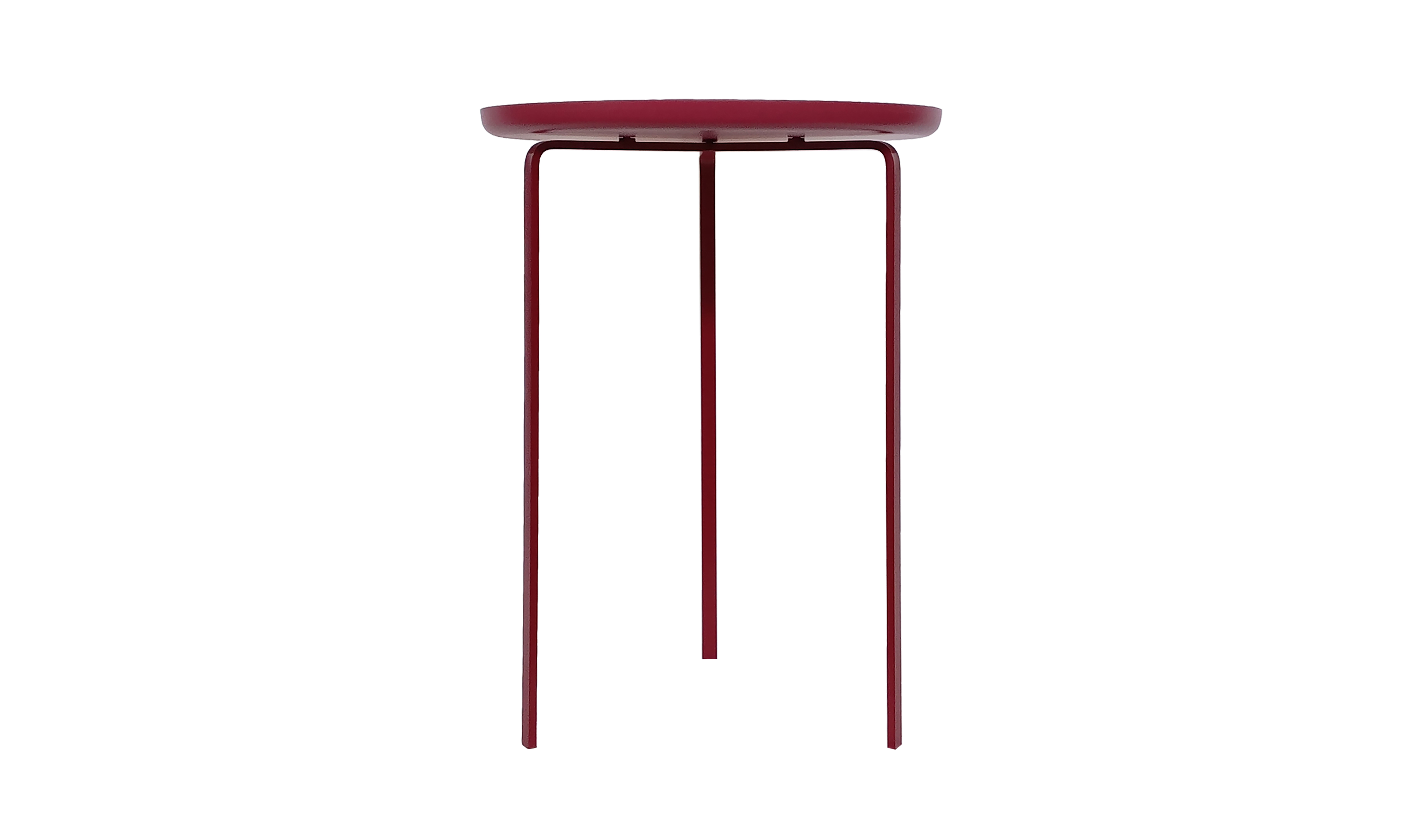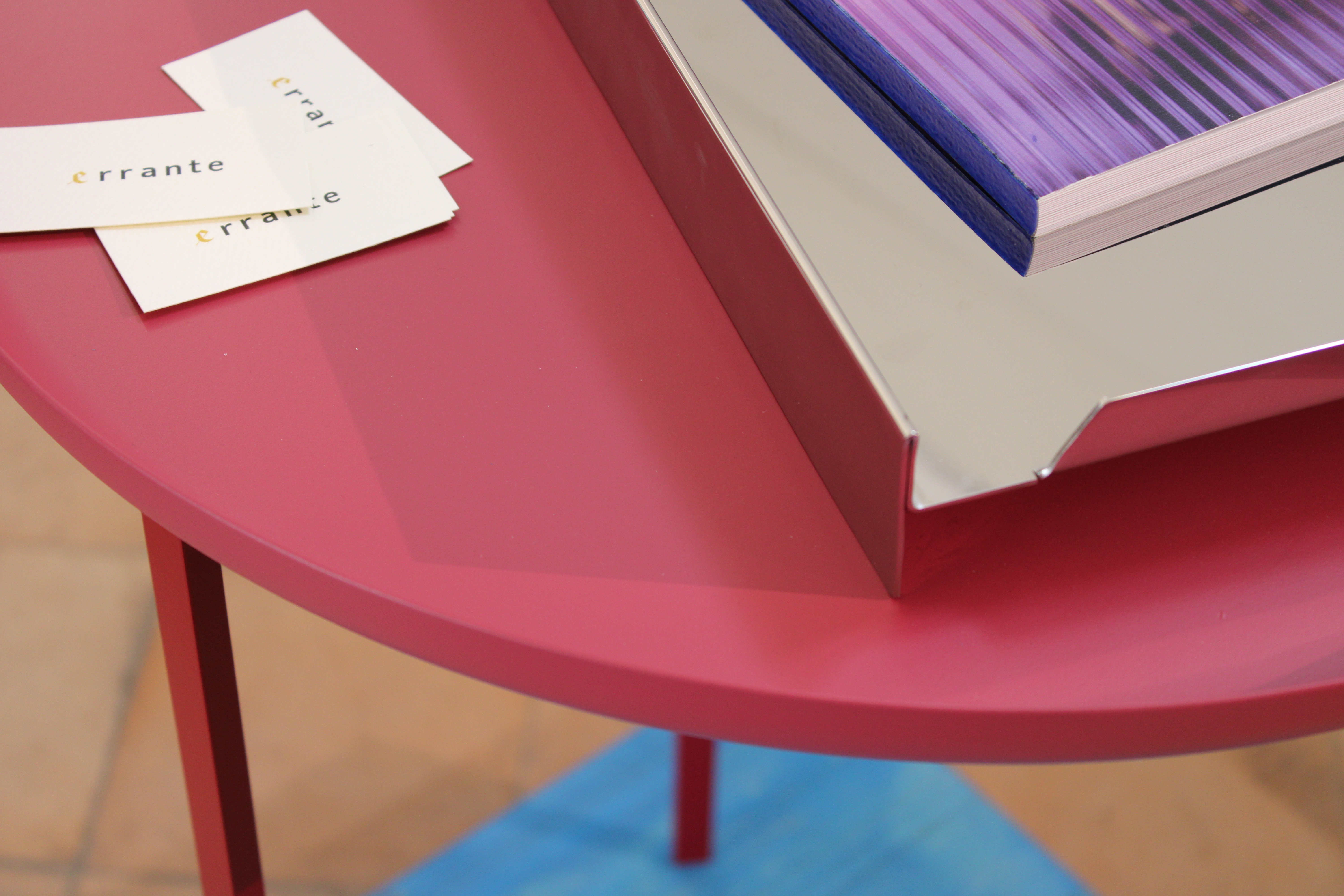 # 021.
CONCAVE
COFFEE TABLE
size
D Ø 55 cm
H 72 cm

A cheerful and refined coffee table,
a cozy concave disc on a slender tripod.

Built of steel powder coated,
the colour of the concave plate is slightly different than the tripod simply because of the tone fade,
the top of a clearer red violet and the legs of a darker purple red.
---
Micropolis.
multifunctional cube

# 022.
STORAGE BOX
CUBE
size
L 25 cm
W 30 cm
H 33 cm

A comfortable and light support element that can be even stacked.
In addition of being an eclectic shelving with multiple possibilities.

Built on steel sheets powder coated
with pearl beige finish.





---
Gionni Bi.
tray


# 023.
STEEL
TRAY
size
L 40 cm
W 24 cm
H 5 cm

An elegant stainless steel tray,
shiny as a mirror.


---
V E N D E M M I A I O C O L L E C T I O N
---
© Errante srl - all rights reserved